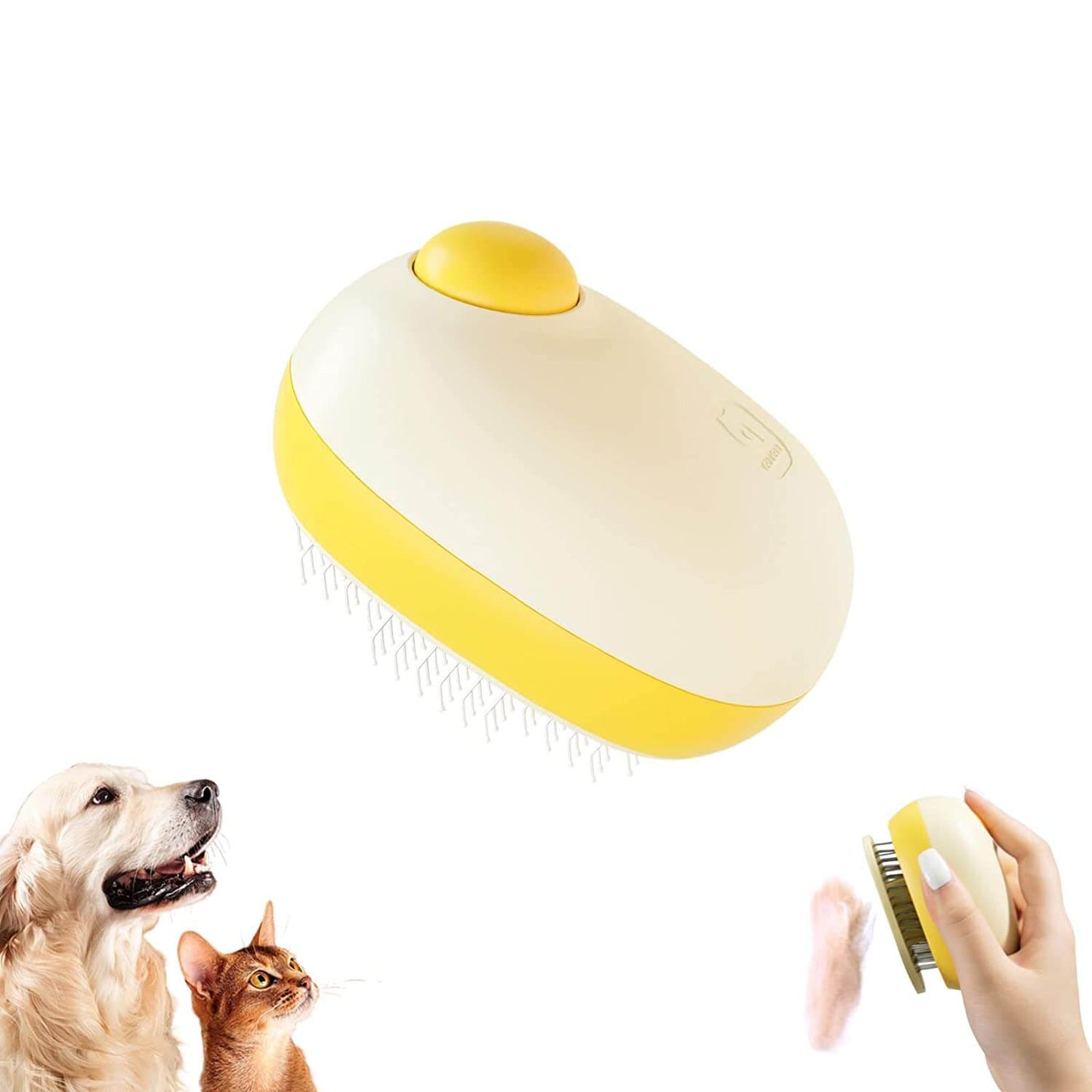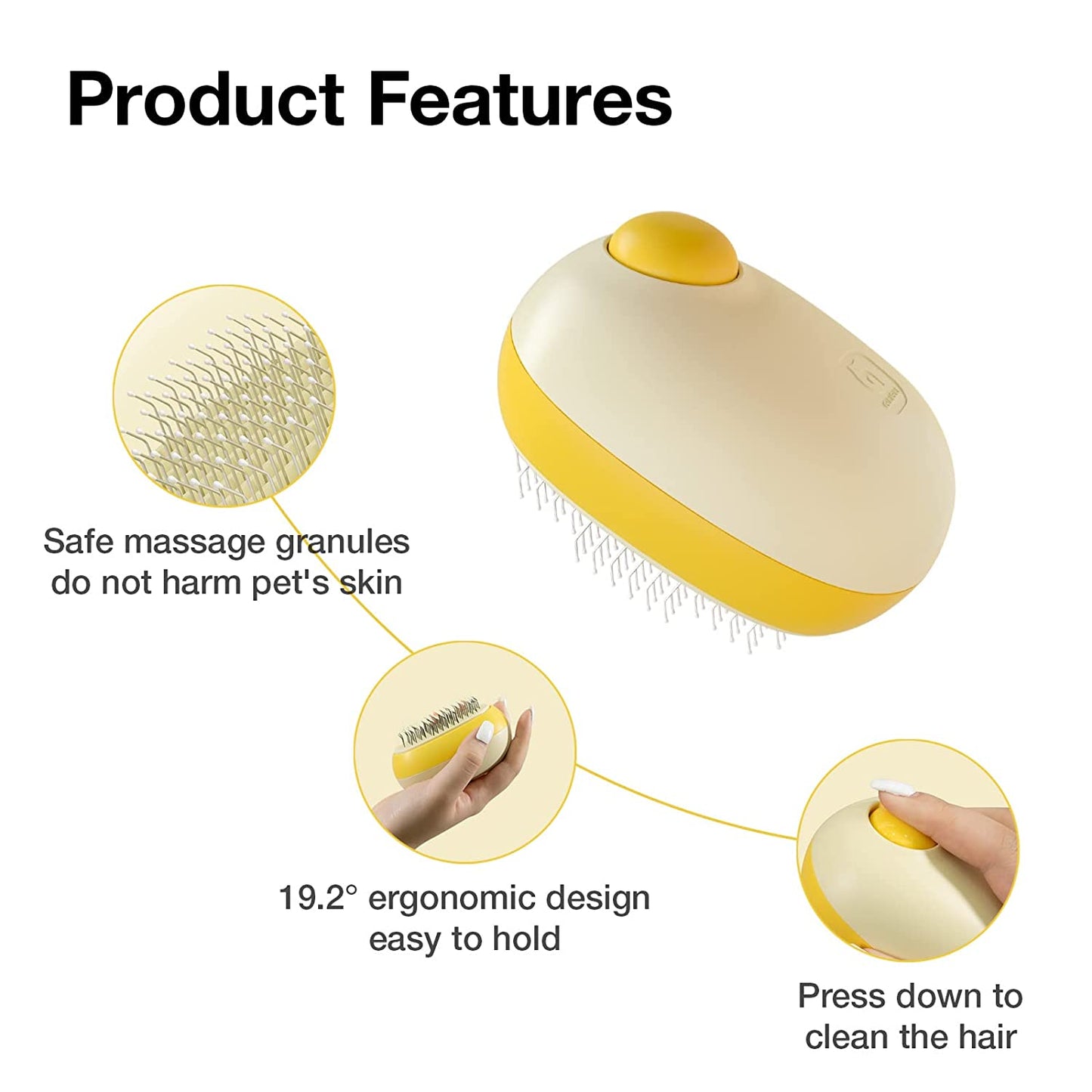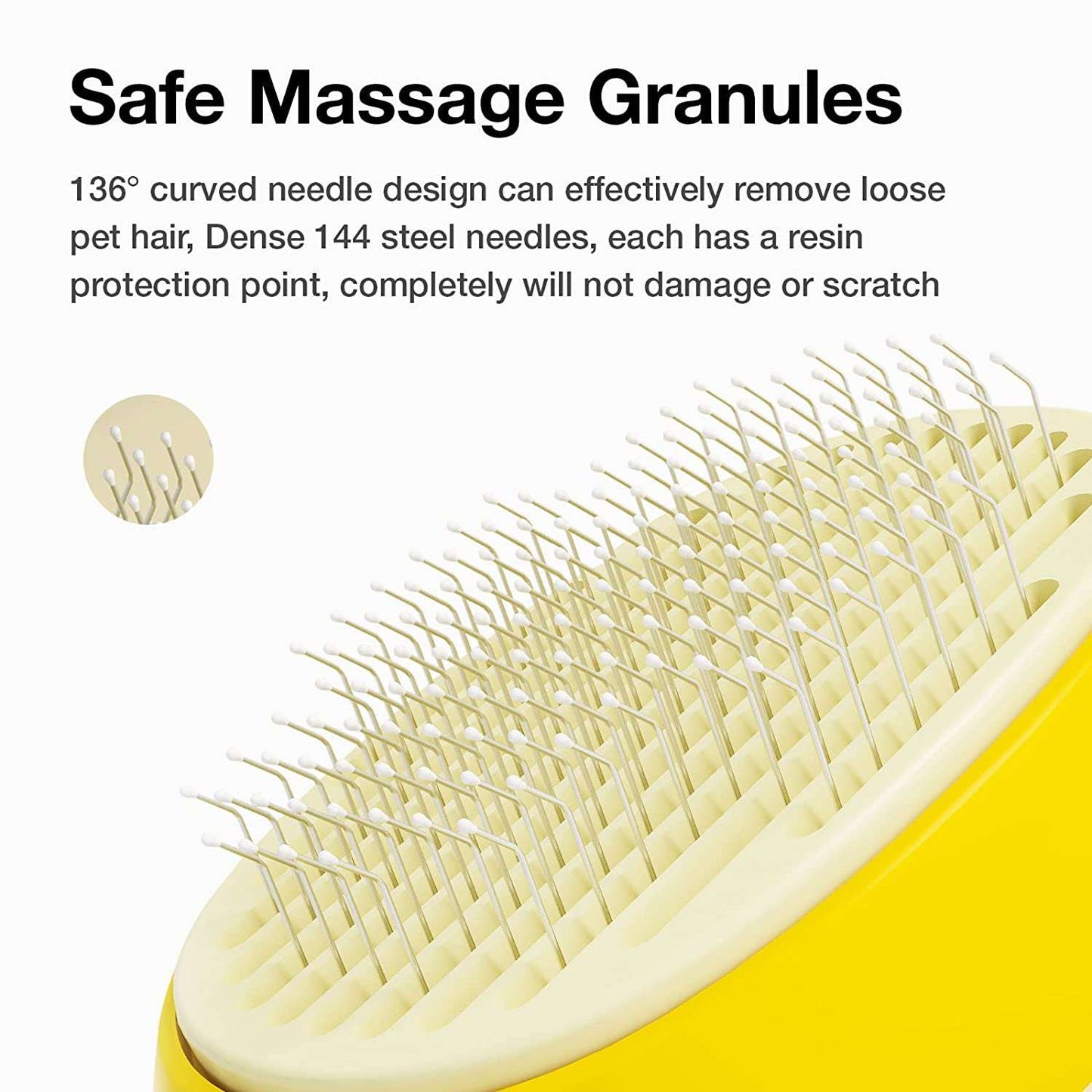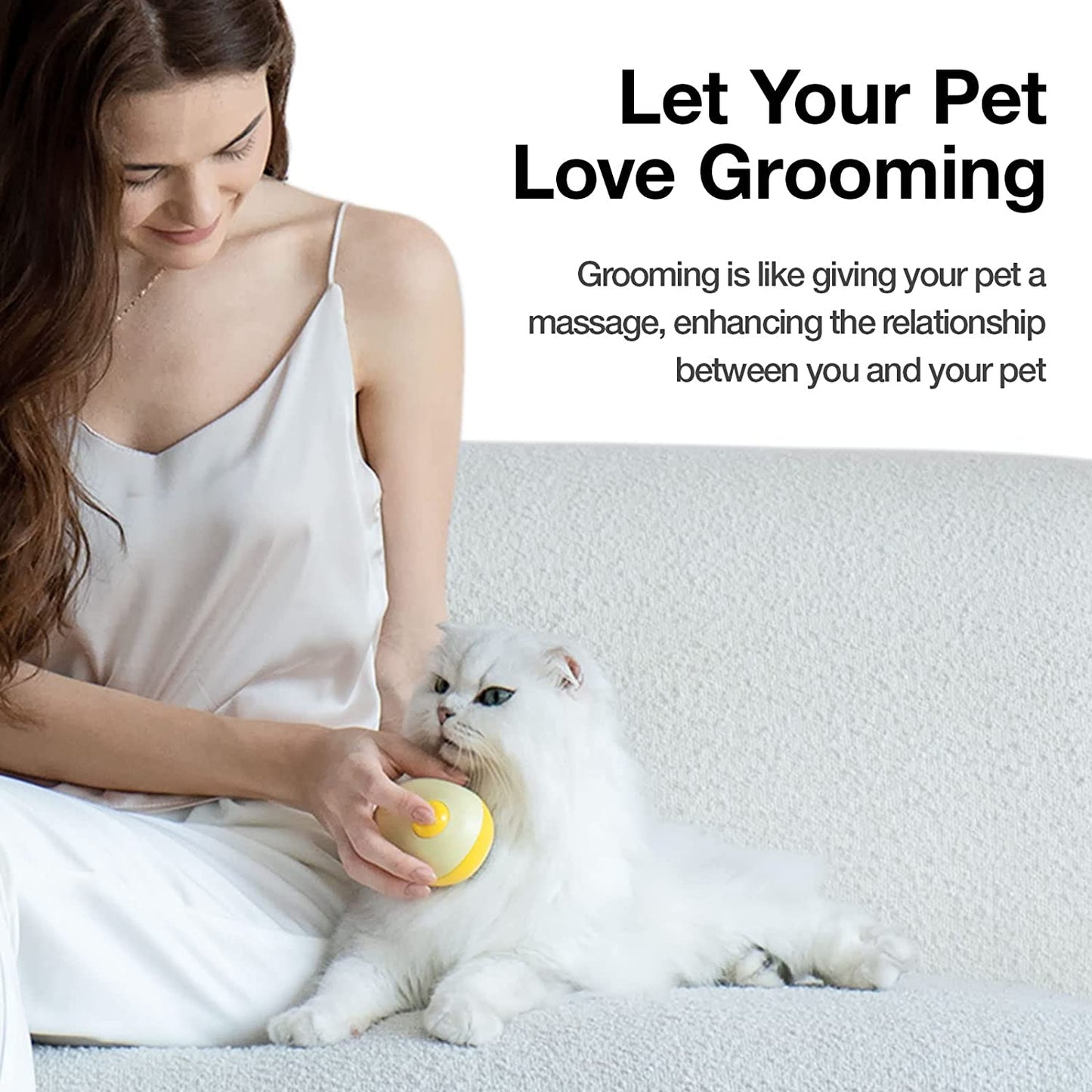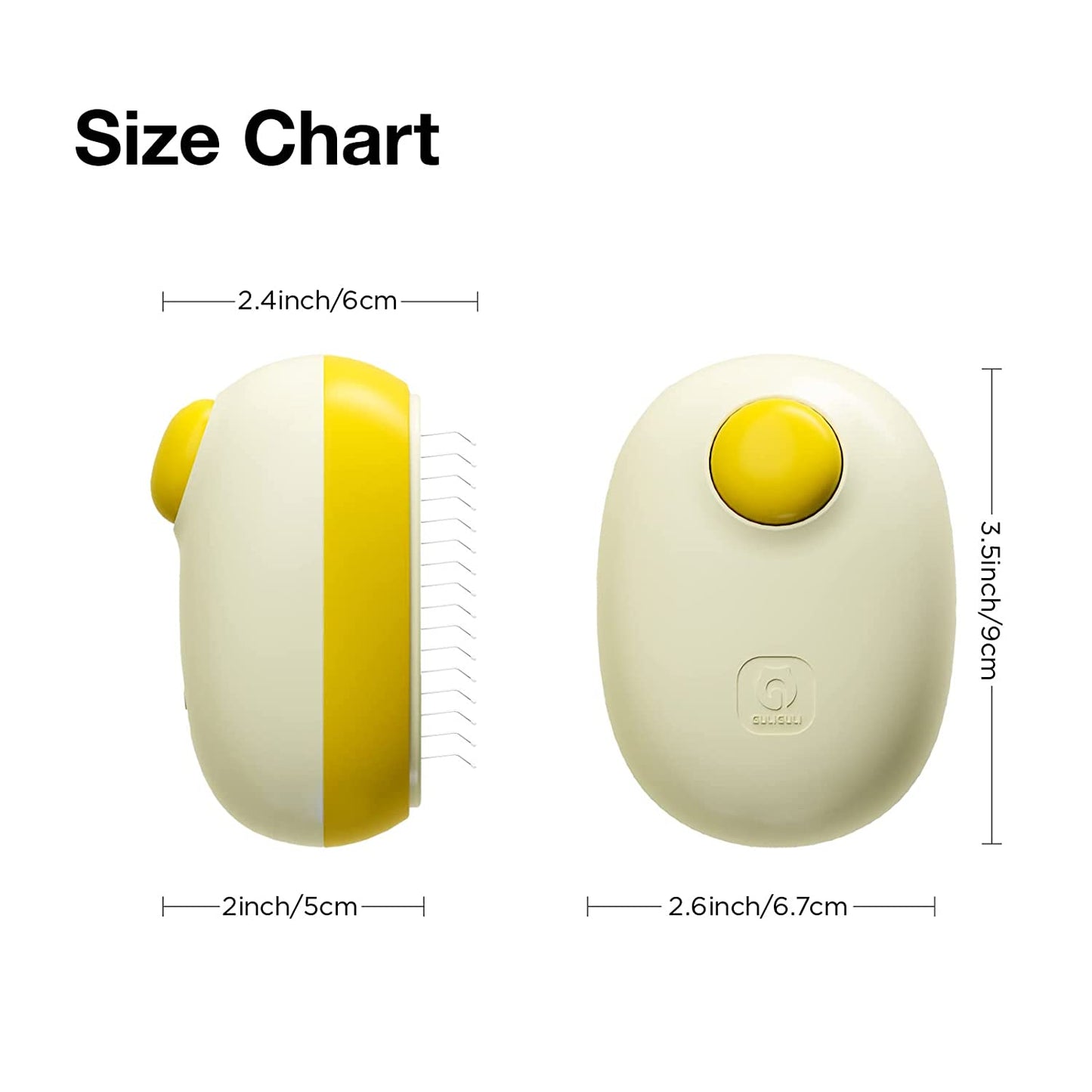 GULIGULI Pet Grooming Oval Brush
GULIGULI Beetle Massage Comb
Regular price

$10.99

Sale price

Unit price

per
Beyond Pet Care
[Perfect Pet Brush] This Pet Brush is for shedding 136° curved pins that penetrate deep into your pet's undercoat and easily remove loose hair.
[Safe Pet Hair Brush] This Brush has a Dense 184 steel needle design, and each has a resin protection point, regular combing can stimulate pet skin blood circulation.
[Easy To Clean] One-Click Cleaning Button design for cat hair brush, just press the button to remove hair, The more the amount of hair, the easier it is to clean up.
[Makes Grooming Easier] With a 16.1° Reverse Curved Handle Design, Compared to traditional combs, making it more ergonomic and combing saves 13% of your effort. You will not feel sore hands when combing several pets at once.
Why Combing Your Loved Pet Often?
1. Reduce your pet's to sick: Cats licking their bodies will eat these shed hairs into the gut to form hairballs, affecting digestion and excretion, causing vomiting and constipation, frequent combing can reduce the situation.

2. Reduce hair loss: Frequent combing, and shedding of dead hair will be combed down and will not fall all over the room.

3. Prevent tangled hair: Frequent uncombed hair can lead to felted hair, and regular combing will eliminate the condition.

4. Timely detection of trauma and skin diseases: In the process of combing, the owner can find out if there are trauma and skin problems on the cat in time to get the best treatment time.

5. Promote blood circulation: GULIGULI Pet Brush needle repeatedly massages the pet's skin, which can promote blood circulation and eliminate physical fatigue of the pet.

6. Make your pet more beautiful: frequent combing of the hair stimulates the follicles to ensure better hair quality and quantity, making your pet's coat smooth and shiny.
Product Display
Beetle Massage Comb

Safe Resin Protection Point

This protective layer, made from high-quality, non-toxic resin, ensures durability and resilience against wear and tear.


Beetle Massage Comb

Button To Clean


A cute button that saves time and effort, making the pet combo a must-have for busy pet owners seeking ease and simplicity.

Beetle Massage Comb

Easy To Hold

The user-friendly ergonomic grip makes it easy to hold and maneuver.
Develop the habit of daily combing for your pet, not only can reduce the trouble caused by cat hair loss and can make your pet have a healthy skin & hair. Give it a shot!
Great Pet partner!
| | |
| --- | --- |
| Weight | 76.5g |
| Color | Yellow |
| Size | 51x67x92mm |
| Applicable Object | General purpose |