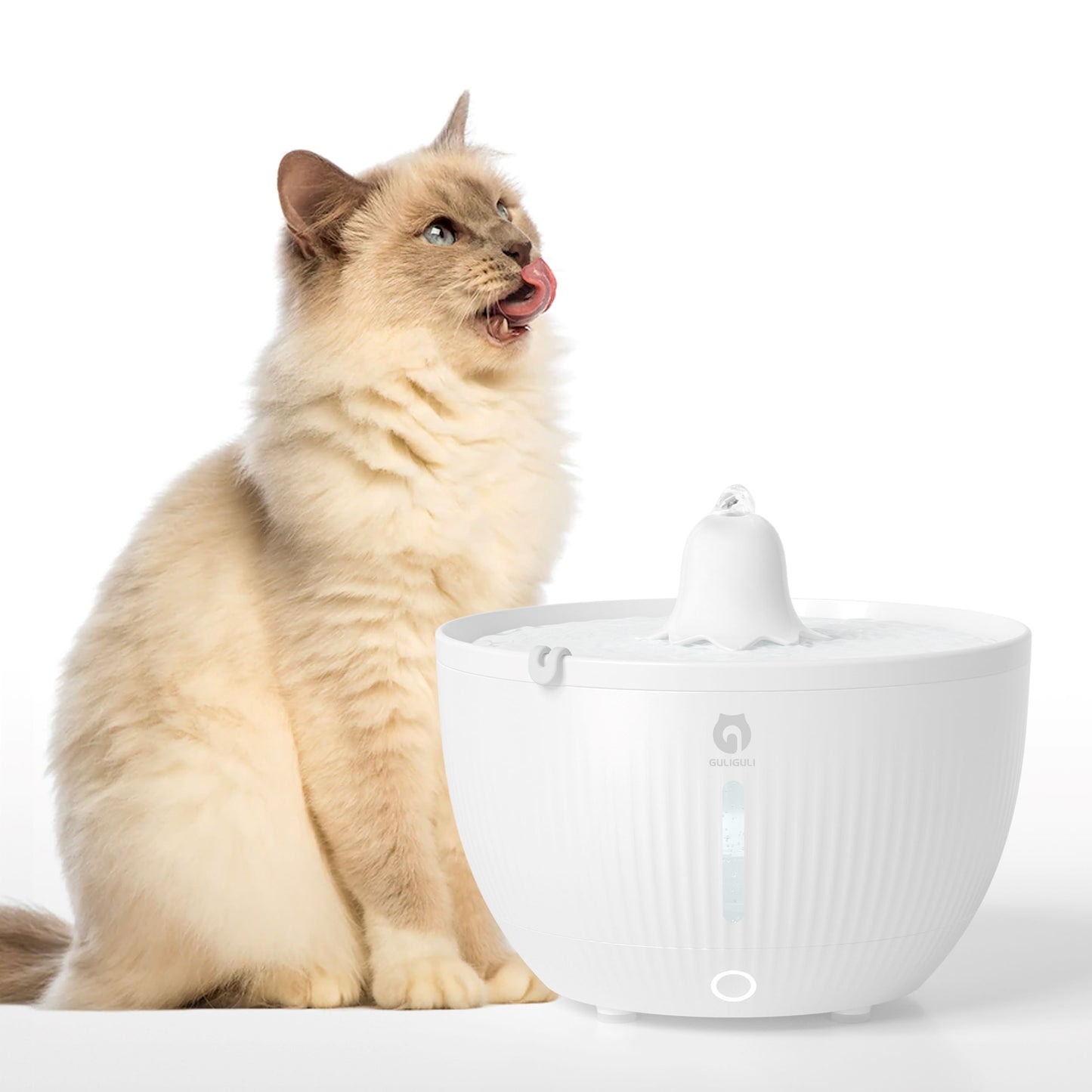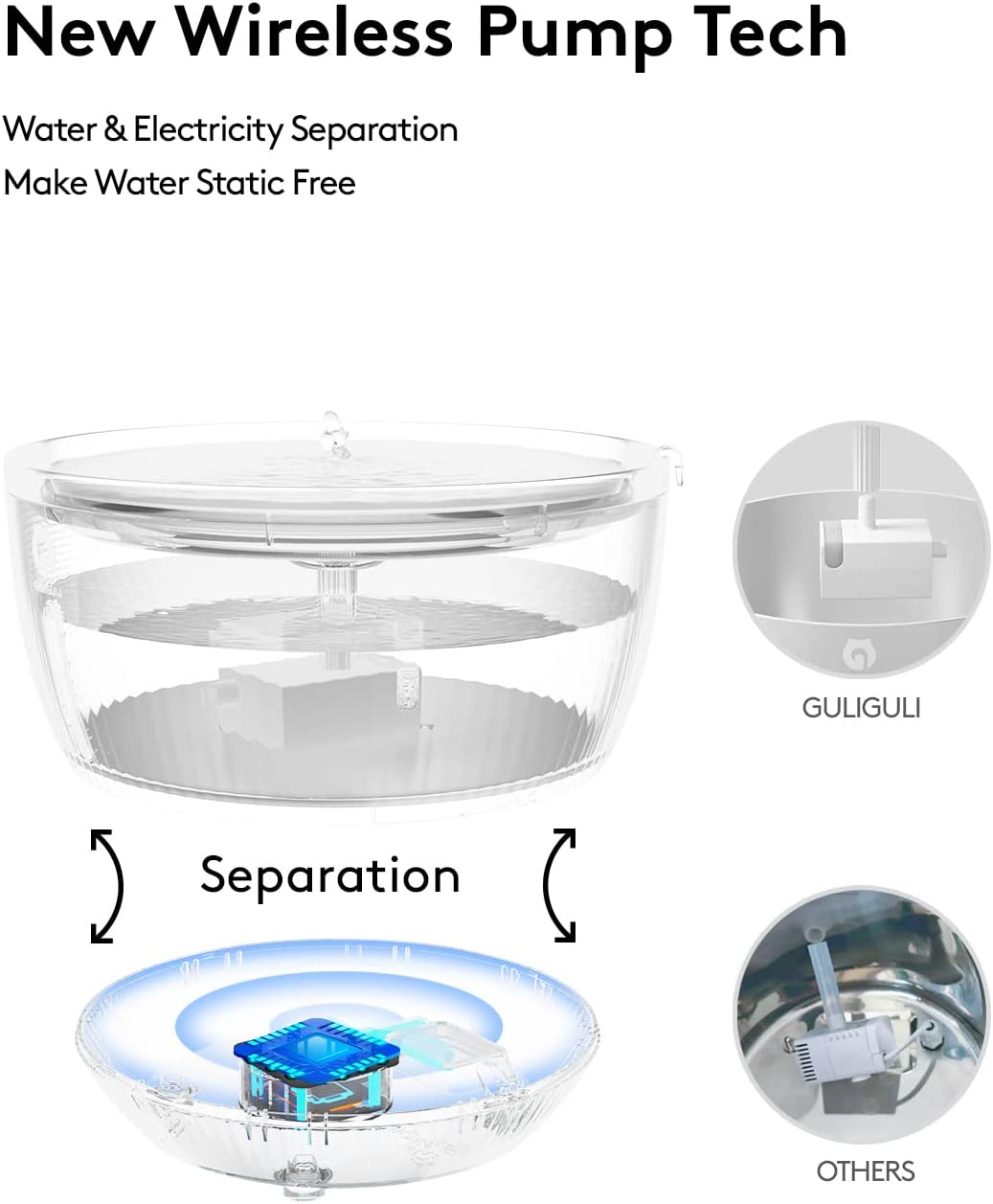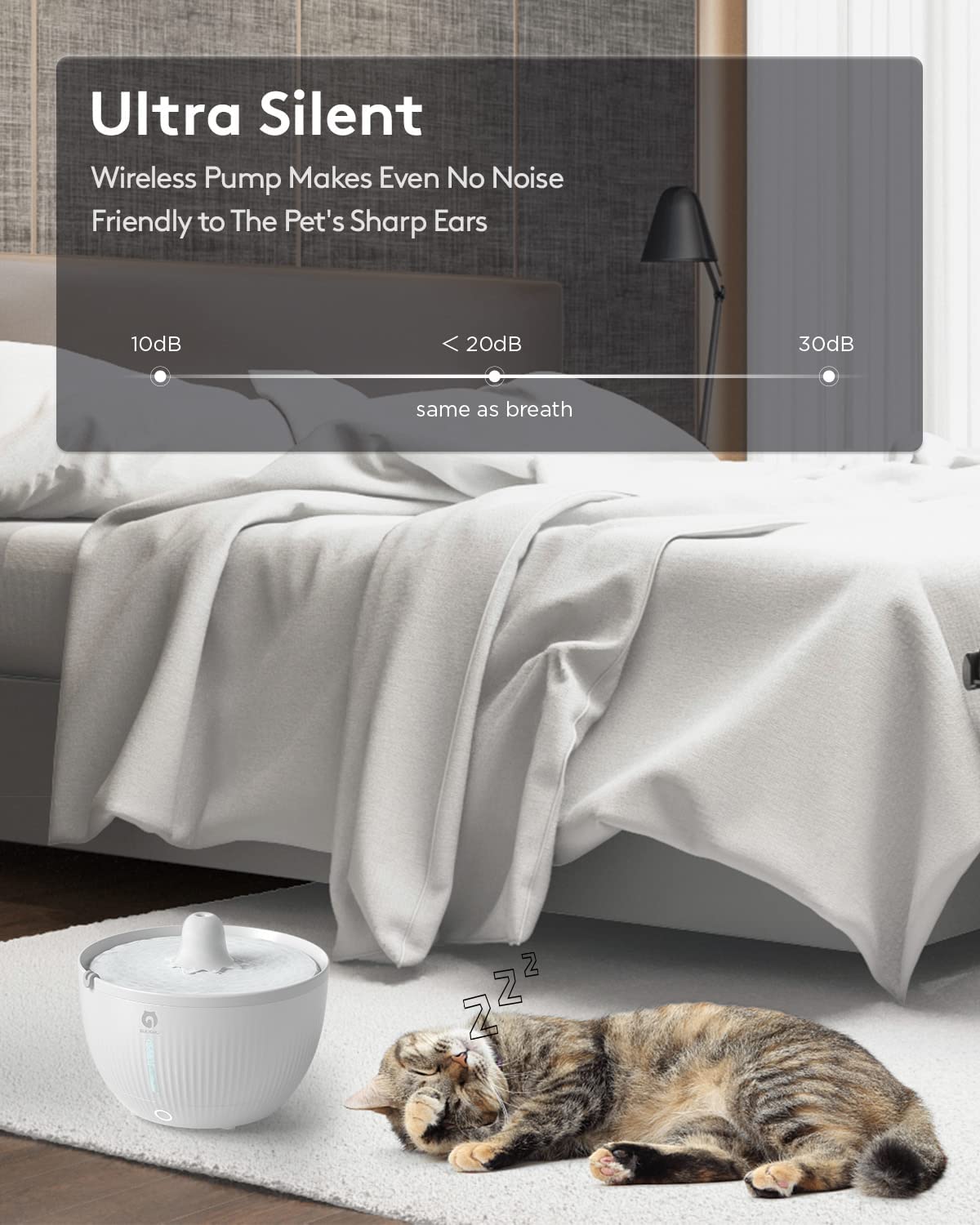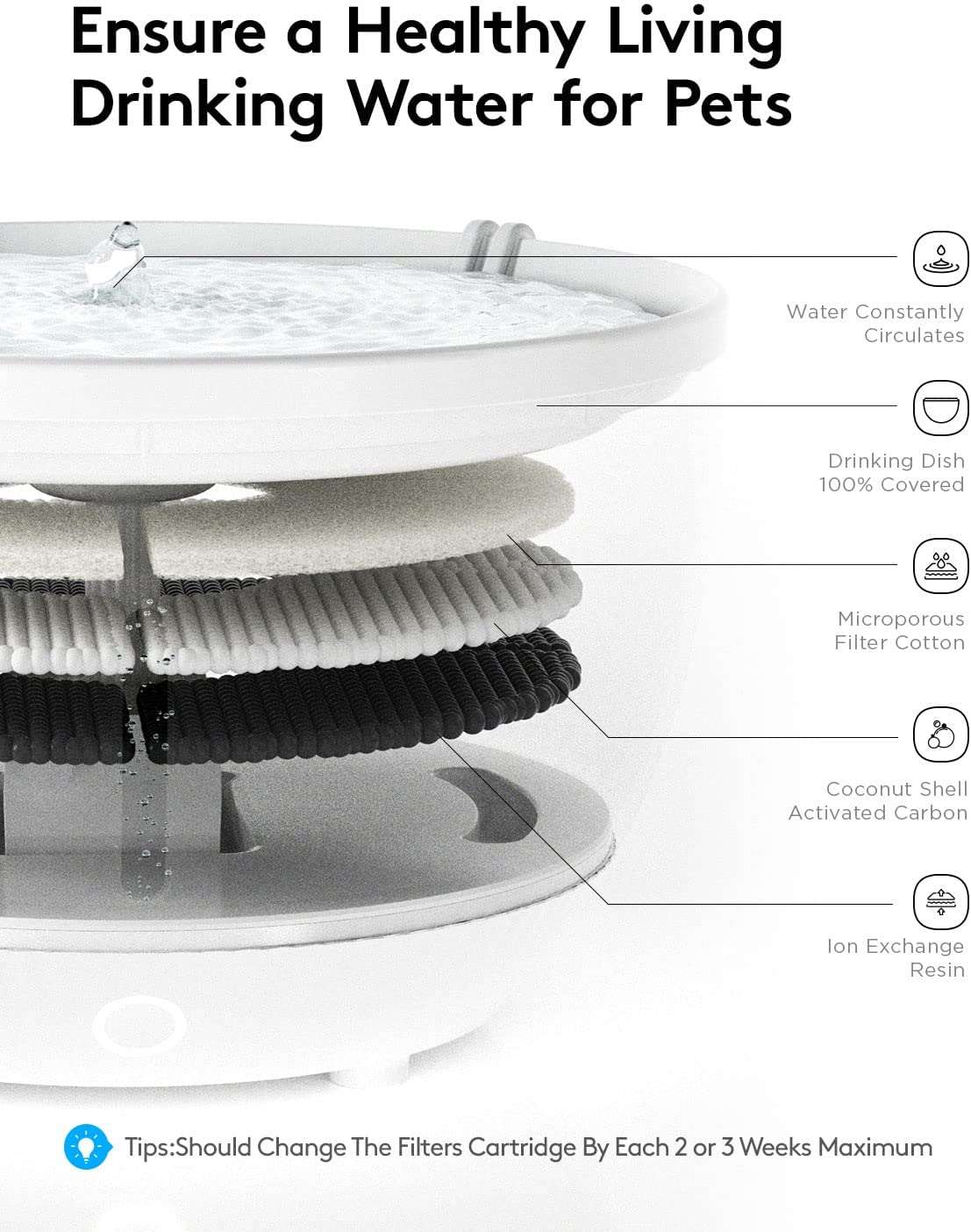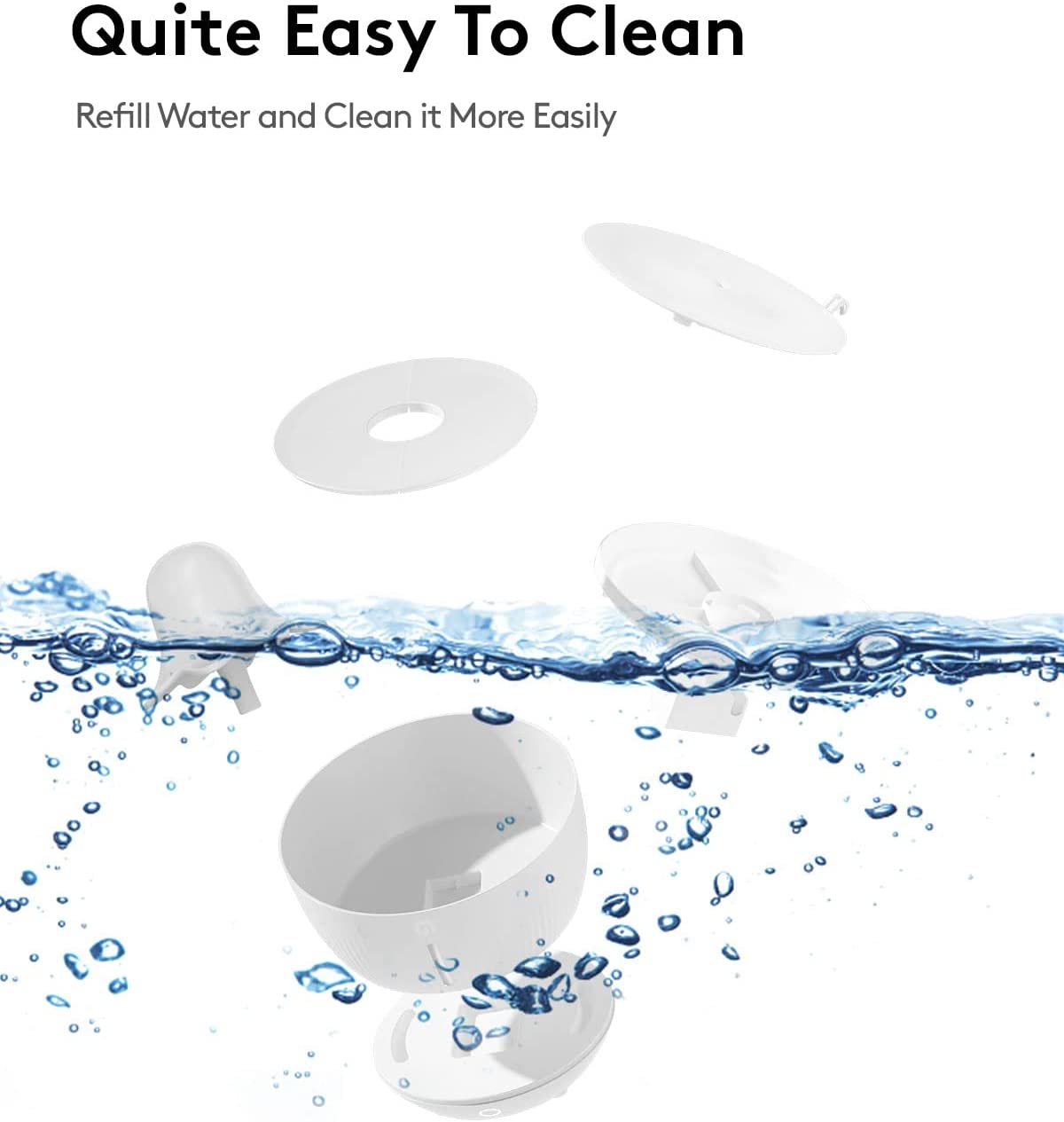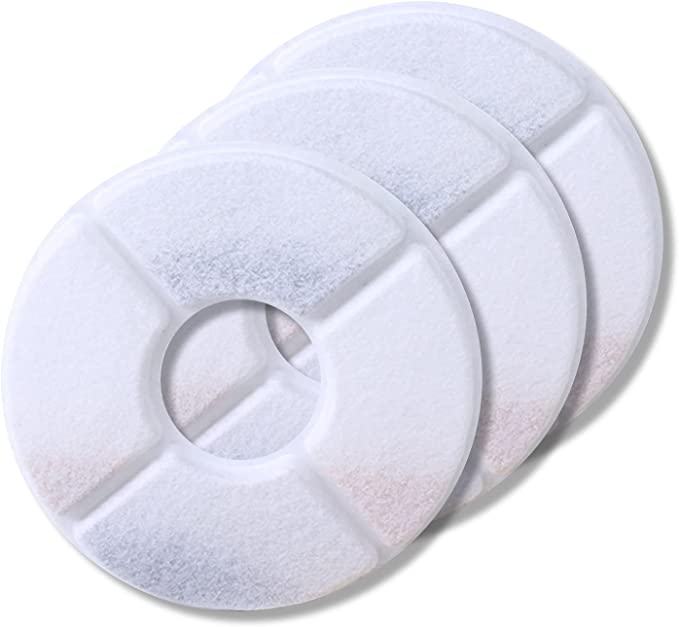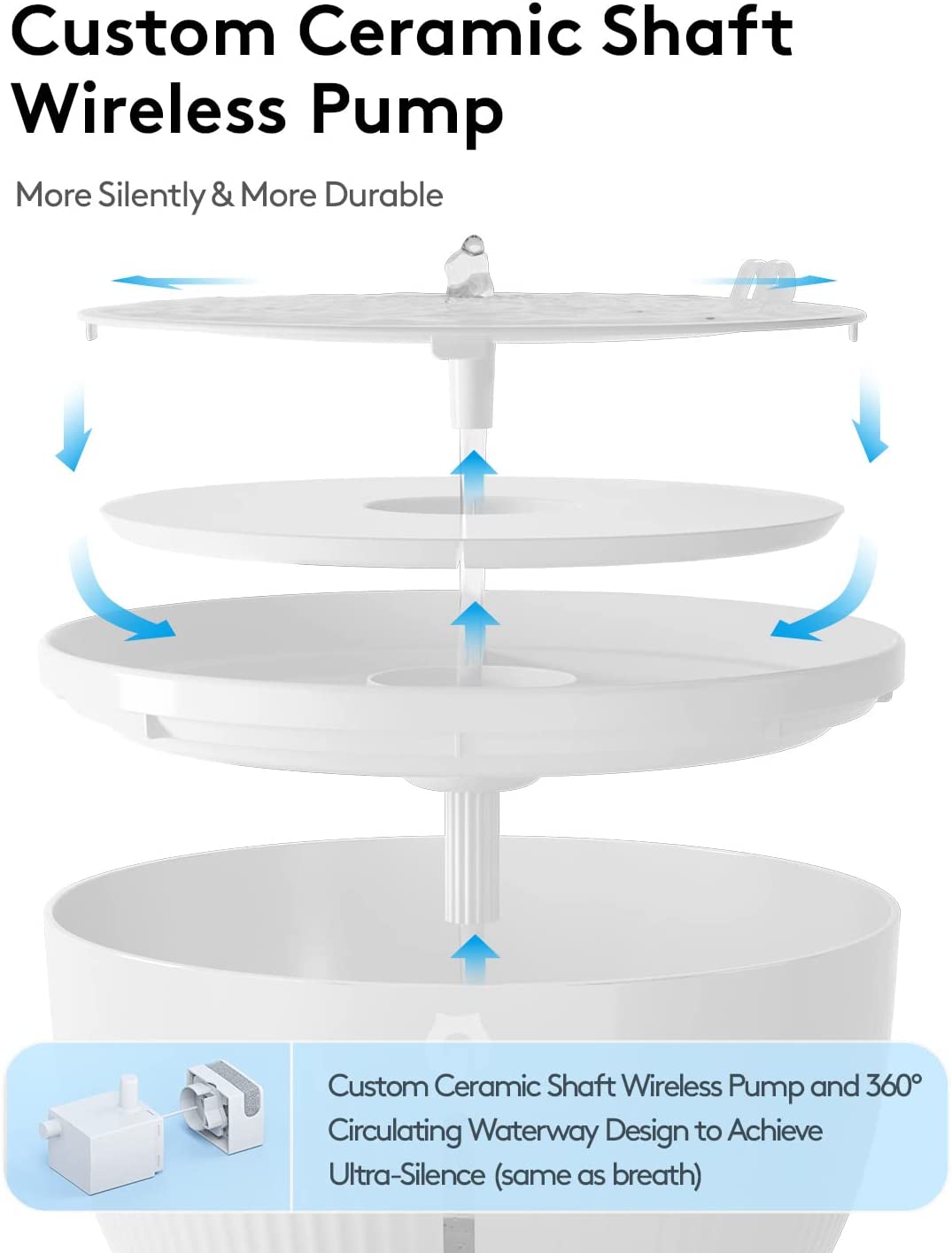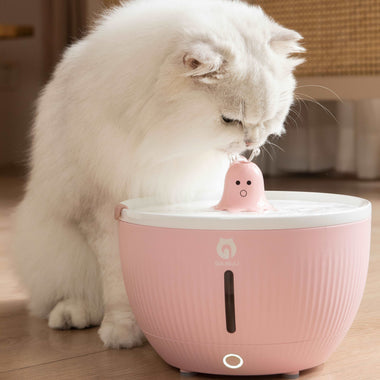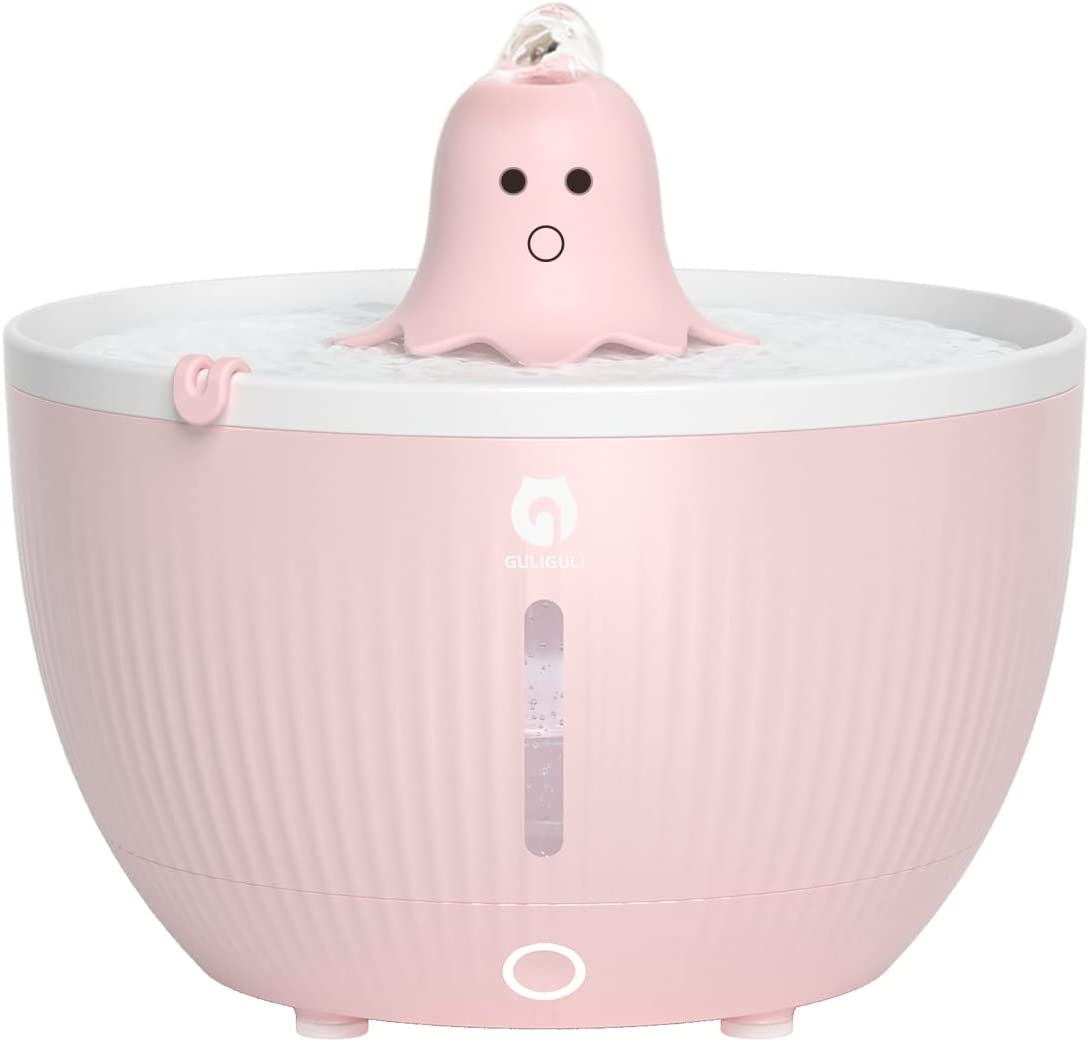 GULIGULI Automatic Cat Water Fountain
Startlingly silent
Regular price

$27.99

Sale price

$39.99

Unit price

per
Beyond Pet Care
GULIGULI pet water fountain can make the water circulation "live", both from the water flow and the sound, which will attract them to drink water, but also to filter out the water dust, hair, and cat food crumbs.
Why Choose GULIGULI Cat Water Fountain?
1. Water & electricity separation, Static-Free: hidden circuit design, 360-degree full envelope wireless water pump. Separation of water and electricity, to eliminate induction electricity.
2. Ultra quiet: This pet fountain's Wireless Pump uses new Ceramic spindle to reduce frictionand can reduce the noise to less than 20 dB (same as breath). Let the pet drinking water without noise interference.
3. International standard food-grade materials: ABS food-grade materials, BPA-free, safe and odorless.
4. Circulating living water: it is known that cats prefer flowing water compared to stagnant water.
5. Multiple Filtration: high-density microporous filter cotton, coconut shell activated carbon, ion exchange resin. Full-size coverage cartridge 360 ° filtration protection to keep the water clean.
6. Easy to clean: Fully removable cleaning safety without dead ends.
Multiple functions to meet your needs
2L Large Capacity
This automatic cat water dispenser has a capacity of 2L/68oz, Allow cats or small dogs to "binge drink" for 10 days, It's quite perfect for business travelers.
Same as Breath
Studies have shown that cats' ears are three times more sensitive than human ears, the cat water fountains reduce noise to 20 dB (same as breathing) and are friendly to pets' sharp ears.
Dual Water Dispense Mode
The cat fountain has two different working modes, white light bright for 24 hours continuous water supply, white light flicker for energy saving mode:water will be out for 2 minutes and then stop for 5 minutes.
Wireless Pump
Cat water fountain used the latest wireless water pump technology, than traditional pet water dispenser static electricity is lower, Avoid pets that don't like to drink water because they are afraid of static electricity.
Maintain maximum water output
This cat water fountain comes with 1 replacement filter, large and evenly distributed filter area. (Tip: The first time you use cat water dispenser, the filter needs to be completely wet, so that the cat water dispenser's water output reaches the maximum.)
Food Grade Material
This Cat water dispenser is BPA-free, ABS food-grade material, made of BPA-free, safe and odorless.
Great Pets partner!
Studies show that cats prefer running water to stagnant water with survival instincts, GULIGULI pet water dispenser simulates nature's springs to making pets love drinking water.
This water fountain for cat is designed to meet your needs in almost all aspects. I bet you pet will love it.
  Spec:
| | |
| --- | --- |
| Material | ABS Silicone |
| Weight | 700g |
| Color | Pink/White |
| Size | 132x209mm |
| Capacity | 2L/67.6oz |